Your complete guide to the most unique places, activities, and ideas to celebrate your birthday as an adult in Cincinnati.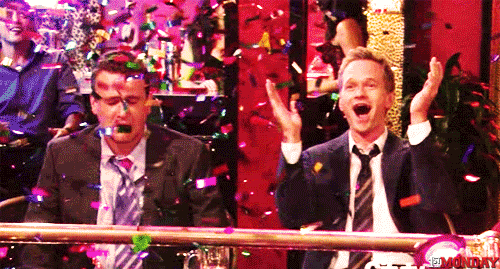 Adulting might be hard, but birthday parties are always awesome.
They say that youth is wasted on the young, and we have to agree. Thinking back on all of the wild, fun, and crazy birthday parties we had as children can make us equal parts nostalgic and jealous. If only there were a way to enjoy the wild, sugary, hilarious fun of a birthday party as an adult…
…oh, wait. There is.
Cincinnati is home to some of the most original, exciting, and unique adult birthday party options in the world. From throwing axes to shooting foam arrows, biking on the river to drinking from the Mystery Beer Machine – Cincinnati has some great ways to celebrate your birthday as an adult. Whether you're celebrating your 21st, your 30th, or maybe even your 70th, we have something here for you.
So without further ado, here are fifteen of our favorite adult birthday activities and ideas around Cincinnati:
1) Play archery dodgeball at Archery Arena
Hands down, one of the most unique adult birthday party ideas in all of Cincinnati, Archery Arena is the perfect blend of odd sports mash-ups, with just the right about of healthy competition. Archery Arena combines the cut-throat intensity of dodgeball with the hand-eye coordination of archery. Using safe foam-tipped arrows, your crew will engage in hilarious faux blood sport while dodging projectiles.
2) Explore local wines with Cincy Wine Wagon
As southern Ohio's premier winery tour, your adult birthday party extravaganza with Cincy Wine Wagon is sure to be equal parts fun, educational, and classy. Your birthday party will navigate through three local wineries located in the Tri-State area for a full day of delicious wine, educational opportunities, and a lot of laughs. Interested in something other than wine? Cincy Wine Wagon offers a wide variety of boozy related tours, from Cincinnati breweries to local bakeries for those seeking to indulge their sweet tooth.
3) Bowl with footballs at Fowling Warehouse
This Cincinnati staple has nothing to do with birds, we assure you. Fowling Warehouse is a unique mashup of football with bowling, offering competitors an opportunity to get a strike while throwing the pigskin around. An adult birthday party idea that will have you laughing hysterically while battling it out, Fowling Warehouse offers delicious drink specials and is home to the one-of-a-kind Mystery Beer Machine.
4) Throw axes at Urban Axes
Getting older can be irritating, and Urban Axes has the best way for you to release some of that pent-up frustration. Located in the heart of Cincinnati, Urban Axes offers ax throwing lessons and experiences catered to every experience level, from the newbies to the lumberjacks. Sound intimidating? Don't worry. The experienced Urban Axes team will help you along the way, and before you know it, you'll be unleashing your inner woodsman in a safe, fun environment.
5) Pedal a floating bar with Cincy Cycle Boat
One of Cincinnati's most unique (yet exhausting) experiences, the Cincy Cycle Boat delivers the sightseeing enjoyment of a guided tour, the thrill of nautical navigation, the intoxicating fun of your favorite bar, and the butt-kicking cardio of a Soul Cycle session. Bring your own snacks and drinks as you explore the waters around Cincinnati, all while powering the vessel with your own peddling.
6) Escape from The Escape Game
Cincinnati's most challenging and original escape room, The Escape Game is an incredible adult birthday escape for those who are seeking a little bit of mystery, excitement, and intrigue in their special day. Team up to escape dozens of intense scenarios in a fun, challenging, and mind-bending setting.
7) Reminisce with arcade classics at 16 Bit Bar + Arcade
Get ready to reconnect with your misspent youth at this classic Cincinnati arcade. Some of the best birthday parties anyone ever had as a kid was spent in an arcade – so, shouldn't your adult birthday party do the same? The best part about having a birthday party at 16 Bit Arcade? The bar. Classic video games meet classic cocktails and craft beer at this killer adult birthday party destination in the heart of Cincinnati.
8) Work on your spike at Setters' Sand Volleyball
The sand between your toes, the fruity cocktail in your hand, and the thrill of a competitive volleyball game on the beach – sounds like a great way to spend your birthday as an adult, right? At Setters in Cincinnati, you can enjoy a day at the beach every day of the year. This indoor beach offers delicious drinks, tropical décor, and incredible sand volleyball that makes you feel like you're living your best summer vacation fantasy.
9) Shoot nerf guns at Dart Arena
Get ready to do battle! Grab your foam dart gun and prepare to wage war with your entire birthday party attendees at Dart Arena. Combat games designed to spark your inner warrior, pump up your adrenaline, and most importantly, deliver intense fun to your adult birthday party experience. Classic NERF blasters and a challenging battle arena help create an exciting, memorable, and unique birthday experience for adults of every age.
10) Laugh at Go Banana's Comedy Club
Laughter is the best medicine, they say. Share in a laugh and some incredible food, beer, wine, and cocktails at one of Cincinnati's most revered comedy hotspots. From nationally recognized comedians to some of the up-and-coming local talent right here in our back yard, Go Banana's Comedy Club is a fun way to celebrate your birthday that is sure to keep you in stitches.
11) Sing karaoke at Tokyo Kitty
Tokyo travels to Cincinnati with this adorably themed karaoke bar. Get your group together and prepare for some rockin' good times as you belt out the hits from yesterday and today in one of Tokyo Kitty Karaoke's private rooms. Complete with outstanding order ahead drink packages and other specialty spirits, you are sure to laugh, sing, and celebrate your birthday in style.
12) Roller skate at Castle Skateland
Strap on your old skates and get ready to roll! Castle Skateland in Cincinnati is like a magical time machine sent to transport you instantly into your youth. With loud tunes, flashing lights, smooth skates, sugary slushies, and classic arcade games, you'll almost forget that you're at an adult birthday party. And yes, the building actually looks like a castle.
13) Play board games at Diversion Arcade
Serving the greater Cincinnati area for years with over 500 board games and puzzles, Diversion Arcade is a unique adult birthday option for individuals who want to engage in some cerebral competition and explore a vast landscape of imagination and fantasy. With physical games, virtual reality experiences, digital games, or PC video gaming options, Diversion Arcade offers a diverse selection of gaming opportunities that you simply won't find anywhere else.
14) Learn to wake board at Wake Nation
Surf's up! Get ready to hit the waves at Wake Nation, Cincinnati's only wakeboard and aqua playground. Enjoy wild fun in the sun while you learn to kneeboard, ride the wakes, or relax in the shade at this one-of-a-kind adult birthday experience designed with the daredevil in mind.
15) Hit the driving range at TopGolf
FORE! The ultimate indoor driving range and course for the golf fanatic in your life. With locations throughout the country, TopGolf Cincinnati offers the same incredible golfing experience that one comes to expect from this entertainment pioneer, with the added benefit of offering some of the region's most celebrated craft beer, food, and drinks. For those who prefer drinks to golf links, TopGolf offers a hip, modern, and chill lounge area designed to connect and celebrate.
—
Fun birthday parties aren't just for kids, and with this list of Cincinnati's most unique, fun, and original adult birthday party ideas, you'll be sure to ring in your new year with a lot of laughs, great drinks, and good friends.